Better People, Better Business, Better World
Our goal is to empower our clients to be the very best they can be, making their businesses more successful, building stronger communities and, ultimately, a more sustainable world.
We live and breathe our values, which shine through in everything we do: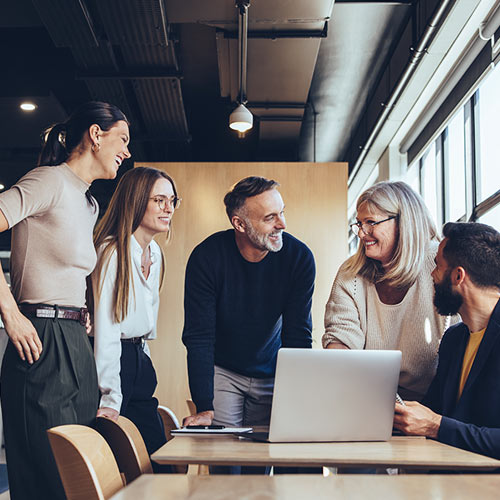 Inclusion – everyone has the right to be heard. We treat people fairly, make sure the quiet voices get included in the discussion and that the views of everyone are respected.
Collaboration – our passion for making people and businesses stand out is demonstrated by our ability to listen and develop solutions that fit.  We come together with a shared vision and purpose.
Curiosity – there is always something to learn in this world and we love to discover it. Wherever we are and whatever we do, we approach it with an enquiring mind.
Openness – we speak with a sound and honest voice: to our teams, to our clients, to our suppliers and to the wider world. We express our views with confidence and clarity and welcome the honest views of everyone around us.
Courage – we stand up for what is right and are committed to creating a safe, healthy, fair future for all. It isn't always easy but we support one another to do the right thing as we create a better world.
Black Isle Consultants (Asia) Limited
Black Isle Consultants (NA) Limited
Black Isle was founded in Edinburgh in 1990 by John Miers, to coach and advise leaders how to be superb when speaking in public or informally.
Our Toronto Office was opened the following year to service large North American clients, amongst them Boeing, Xerox, CIBC and Bank of Montreal.
In 1993, the Hong Kong office was established. Companies based in India, Korea and Singapore were quickly added to the group's growing list of clients and the Asian team grew from strength to strength.
Our Australian office was established a year later to deliver consistent service to global clients, and also work with domestic institutions like Telstra, Commonwealth Bank, McKinsey & Company, BHP, Australia Post, Clayton Utz and AMP.
In our first decade, we worked on some of the most prestigious projects in the world and earned global recognition:  Hong Kong Trainer of the Year Award and coaching the highly commended Toronto Olympic bid team.
Since then we have expanded our team and skill set to offer business strategy, leadership development, data analytics and organisation transformation.
We have changed the way we do business, offering our content in person or remotely. We work with many of the world's leading financial institutions, law firms and professional services firms with offices in places as diverse as New York, Shanghai, Tokyo and Dubai as well as our four global offices in London, Hong Kong, Sydney and Toronto.